---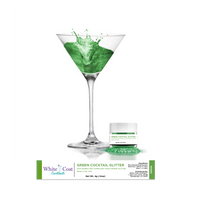 Happy Hour Has Never Looked This Good!

White Coat Cocktails™ Cocktail Glitter will help create innovative sparkly drinks and upgrade a classic cocktail into an iconic concoction. Great to use in cocktails, beer, and other liquor and spirits!
Our edible glitter only uses FDA compliant ingredients and is vegan, gluten free, GMO free, and Kosher certified.